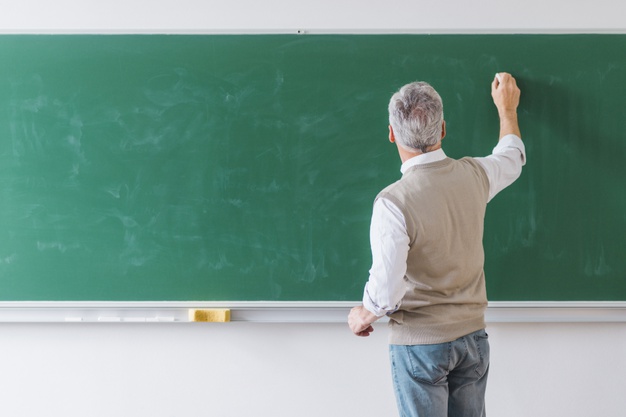 The field of education is constantly evolving and improving each year.
As a result, teachers play a significant role in determining the quality of education in a given country.
If you aspire to cultivate tomorrow's leaders, pursuing a degree in Education and Teaching in Malaysia may be worth considering.
Read on to discover more information.
Education and Teaching Summary
Education and Teaching is the study of sharing knowledge and skills with others so they can understand and master them.
The type of program you undergo in terms of level and specialization determines the class and characteristics of your students.
Teachers should have their specialization, skills, and focused knowledge accordingly.
The quality of education and teaching delivered will be better because professionals with the right expertise teach it.
For instance, if you specialize in Early Childhood Education, you can teach preschool students with your skills and knowledge.
Why Study Education and Teaching In Malaysia?
1. Teaching is a rewarding career
As you already know, education is vital in any part of the world. You will play a huge role as an educator who nurtures excellent students and future leaders.
2. Quality education system
Malaysia is widely recognized for its quality tertiary education. Students can expect to learn through various methods like lectures, seminars, workshops, and tutorials.
3. Professional networking opportunities
Many universities in Malaysia partner with related parties in the education sector, such as international schools and renowned primary education institutions that offer internship and job opportunities to promising graduates.
4. Specialisation opportunities
Malaysia has plenty of private and public institutions offering Education and Teaching, each providing opportunities to specialize in different areas.
5. Career opportunities
Education is a broad profession. Graduates can have varied professional opportunities in schools, colleges, and universities.
What Level Of Education Is Available For This Course?
The following are the levels of education programs majoring in Education and Teaching:
Diploma
Bachelor's degree
Master's degree
Doctoral degree
Certification: 2-8 months
What Are The Specialisations For Education and Teaching In Malaysia?
There are several specializations that you can choose from, which are:
Child Development
Elementary Education
Middle School Education
High School Education
Adult Education
Special Needs Education
Physical and Spiritual Health Education
Science Education
Guidance and Counselling
Curriculum & Instruction
TESOL and TESL
If you are struggling to find a perfect specialization in Education and Training, you can contact EasyUni Study Advisor via email and phone number.
We are ready to assist you in finding the right specialization for your academic.
What Subjects Are Taught In Education and Teaching?
The list of courses is important for students to have an overview of what will be studied in college.
Below are examples of specialized undergraduate courses majoring in Early Childhood Education at Tunku Abdul Rahman University of Management and Technology (TAR UMT):
Creativity in Early Childhood
English Language
Child Psychology
Language and Literacy For Early Childhood Education
Family and Community Relations in Early Childhood Education
Teaching English to Young Learners
Mathematics in Early Childhood Education
Managing Behavior in Young Children
Social Studies for Early Childhood
Cognitive Development
What are the entry requirements?
Every university has different entry requirements, but generally, you need to fulfil the requirements below:
Foundation/Diploma
SPM/O-level: min 3 credits
Bachelor's Degree
Diploma in Early Childhood Education or its equivalent

STPM: min CGPA 2.0

A-level: min 2 passes
Master's Degree
A relevant degree qualification
Education and Training Study Duration
Below is the duration of the programme listed according to their study levels:
Foundation/Diploma: 2 - 2.5 years
Bachelor's Degree: 3 years
Master's Degree: 1 - 2 years
How Much Are The Tuition Fees?
The cost of studying Education and Teaching in Malaysia is different for every institution but the fees are estimated to be around the cost as the table below:
Foundation/Diploma: RM 15,000 - RM 17,000
Bachelor's Degree: RM 20,000 - RM 60,000
Master's Degree: RM 13,000 - RM 20,000
What Are The Job Prospects For Graduates in Education and Teaching?
Below are some of the possible career offers that you can get:
Elementary school teacher
Primary school teacher
Secondary school teacher
English as a foreign language teacher
Learning mentor
Teaching assistant
Education administrator
Early years teacher
Communication education officer
Special education teacher
Education advisor
Best Universities in Malaysia That Offer Education and Teaching Course
Malaysia has several choices of institutions with a good reputation for Education and Training courses. Here is a list of universities for you to choose from:
| | | |
| --- | --- | --- |
| No | University name | University type |
| 1 | | Public |
| 2 | Universiti Sains Malaysia | Public |
| 3 | | Private |
| 4 | | Private |
| 5 | | Private |
| 6 | | Private |
| 7 | | Private |
| 8 | International Islamic University of Malaysia | Public |