Image source: SirapLimau
What is Early Childhood Education about?
Early Childhood Education is a branch of education that relates to the teaching of children. Early childhood education is described as an important period in a child's development and it refers to the development of a child's personality.
Children's development involves biological, psychological and emotional changes. An early childhood educator must be familiar with the process of development and take notice of the changes to make sure that the child obtains the essentials of their personal development.
In an Early Childhood Care and Education (ECCE) course, you will learn to aid children to help them to absorb knowledge through effective teaching processes.
This can be done by understanding the inner workings of children aged 0 - 8 years old. You will need to study subjects like child development, infant and toddler care, learning and play, communication skills, etc.
What are the major subjects in Early Childhood Education?
1. Child Development
Child development refers to the sequence of physical, language, thought and emotional changes that occur in a child from birth to the beginning of adulthood. It includes various skills like cognition, social interaction, speech and language, sensory awareness, and more.
2. Learning and Play
Learn and play is one of the cores of early childhood education. It's all about designing activities that match each stage of a child's development so that they can learn new skills and knowledge while having fun.
3. Children's Safety
Children's safety is the basic element of a childcare facility and should be a top priority. Therefore, as an early childhood educator, you must learn this subject to create a safe environment to prevent mishaps.
4. Nutrition
The relationship between nutrition, health and learning is undeniably strong as nutrition is a key part of every child's development. Ensuring that children receive the right balance of nutrients for their growth and development is part of the job of an early childhood educator and is required to be learned.
What are the important skills do I need in this field?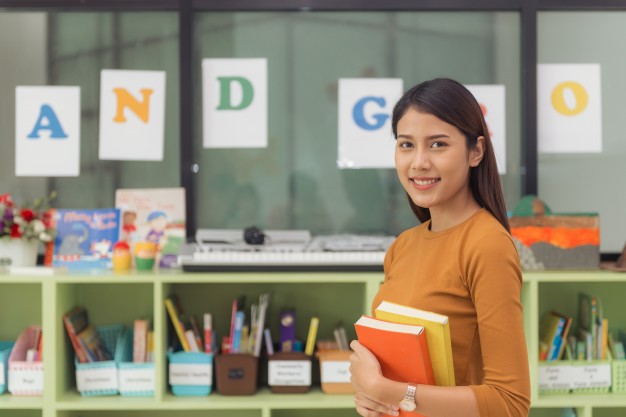 1. Patience
As children are energetic, they can be difficult to handle in class. They can be distracted and end up running around while classes are being conducted. Therefore, early childhood educators should bring a great deal of patience to keep children engaged in lessons.
2. Creativity
It takes a lot of creativity to keep children focused in class. You must be creative in conducting lessons to keep them engaged and interested in learning.
3. Communication
Communication skills are vital to early childhood educators because they need to be able to communicate with children at their level.
What are the entry requirements and qualifications?
Generally, the requirements to study Early Childhood Education in Malaysia are:
Foundation/Diploma
SPM/O-Level minimum 3 credits
Bachelor's Degree
Diploma in Early Childhood Education or its equivalent, or
STPM: min CGPA 2.0, or
A-level: min 2 passes
Master's Degree
A relevant degree qualification
How long will I be studying in this programme?
The duration of study in Early Childhood Education programmes is different depending on your level of study. Below is the duration of the programme listed according to their study levels:
Foundation/Diploma: 2 - 2.5 years
Bachelor'd Degree: 3 years
Master's Degree: 1 - 2 years
How much does it cost to study Early Childhood Education?
The cost of studying Early Childhood Education in Malaysia is different for every institution but the fees are estimated to be around the cost below:
Foundation/Diploma: RM 15,000 - RM 30,000
Bachelor'd Degree: RM 30,000 - RM 60,000
Master's Degree: RM 24,000 - RM 40,000
What are the job opportunities?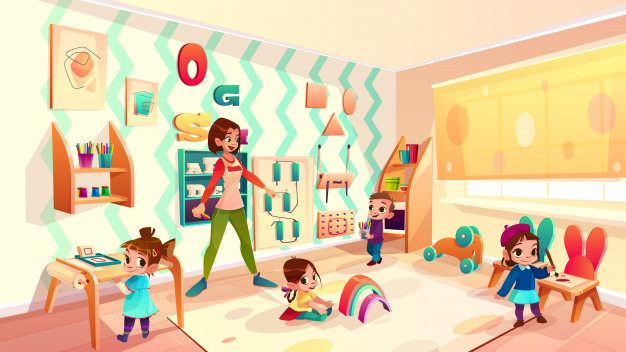 ECCE Lecturer
ECCE Curriculum Developer
Pre-school Teacher
Educational Toy Consultant
Daycare Teacher
School Teacher
Universities and colleges in Malaysia that offer Early Childhood Education course
Universiti Tun Abdul Razak (UNIRAZAK)
University of Malaya
Universiti Sains Malaysia (USM)
SEGi University
Monash University
HELP University
Universiti Tunku Abdul Rahman (UTAR)
Open University Malaysia
Quest International University
---
Universiti Tun Abdul Razak
Universiti Tun Abdul Razak, or UNIRAZAK was established on 18 December 1997 and is one of the first private universities in Malaysia.
The university offers world-class educational programmes on early childhood education, accounting, business, arts and social science, English language etc. It enables students to develop as young professionals who can contribute either as teachers, providers and/or trainers in shaping the future of the younger generation.
University of Malaya
The University of Malaya, or UM, Malaysia's oldest university is situated on a 922-acre campus in the southwest of Kuala Lumpur.
The University of Malaya is committed to conduct teaching and learning, carry out research and provide quality services on a global level, and generate and enhance knowledge through continuous improvement efforts for the benefit of all stakeholders, especially University of Malaya's students.
Universiti Sains Malaysia (USM)
Universiti Sains Malaysia is the first university in Malaysia to be selected by the Malaysian government to participate in the Accelerated Programme for Excellence (APEX), a fast-track programme that helps tertiary institutions achieve world-class status.
USM offers undergraduate and postgraduate programmes that are conducted in their three campuses: Main campus, engineering campus and health campus.
SEGi University
Known as one of the largest private higher education providers in Malaysia, SEGi University now serves more than 25,000 students in five major campuses located in Kota Damansara, Kuala Lumpur, Subang Jaya, Penang and Sarawak.
It has experienced significant growth by adapting to the increasing demand for tertiary education and professional qualifications in Malaysia by providing a wide range of programmes.
Monash University
Monash University Malaysia is the third-largest campus of Monash University - a premier research-intensive Australian university ranked among the top 100 universities in the world by the Times Higher Education World University Rankings.
Their campus offers a distinctly international and culturally rich environment and students are taught by highly qualified academic staff from across the world.
HELP University
HELP University was founded in 1986 to provide affordable educational opportunities for Malaysians and offers a wide range of programmes covering business, law, social sciences and humanities, communication, economics, IT and more at undergraduate and postgraduate levels.
Universiti Tunku Abdul Rahman (UTAR)
Universiti Tunku Abdul Rahman (UTAR) was established under the UTAR Education Foundation as a not-for-profit organisation and currently offers more than 100 academic programmes across nine faculties, three centres and three institutes.
To date, the university has established formal collaborations with over 180 institutions to facilitate international exchanges, research and training.
Open University Malaysia
As a private university in Malaysia, Open University Malaysia leverages on their prestige and expertise to add value to their wide range of academic programmes.
OUM provides a study mode where face-to-face tutorials are not needed; students are required to attend live forums on their learning management system and this gives students options to learn depending on their preferences and learning styles.
Quest International University Perak (QUIP)
Quest International University Perak (QUIP) is a private and comprehensive research-led university that believes in blending theory and practice in education. The industry-relevant programmes utilise motivational teaching methods which are highly effective. To provide opportunities for Malaysians to pursue their studies, QUIP offers international standard programmes at affordable prices.