University Item Checklist: 8 Important Things You Should NOT Forget!
Starting college can be exciting. But it can also be overwhelming, especially when it comes to packing.
Planning carefully and considering what you will need in your dorm or apartment is important.
To help you make a smooth transition into college life, this article has compiled a complete packing checklist for university students.
This list includes everything from essential items for your dorm room to personal belongings.
So, you will have everything you need to succeed academically and personally throughout your time at university.
8 University Items Checklist
1. Bedding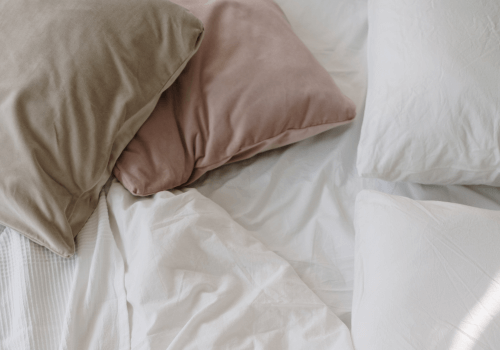 When preparing your dorm room, the bedding should be your top priority.
After a tiring trip, there's nothing better than getting a good rest.
Be sure to pack enough pillows and pillowcases, and bring an extra bedding sheet in case you need to wash the first one.
A warm and cozy comforter is a must-have if your dorm room gets chilly at night.
To make your "new" bed feel more comfortable, it's a good idea to dust off the mattress before putting on your sheets.
2. Laundry essentials
Don't forget to stock up on quarters for the laundry machines, as many university laundry facilities require them.
Laundry is a big routine part of college life. Whether you want to wash the clothes using your hands or the washing machine is up to you.
What matters the most is you prepare sufficient laundry essentials such as detergent, fabric softener, laundry basket, and cloth brush.
All these items are necessary to keep your clothes clean and fresh.
Plus, a stain remover product can be a lifesaver for unexpected spills. So, having some on hand is a good idea.
Some universities provide laundry facilities such as washing machines and dryers.
Aside from having enough coins to wash your clothes, it is advisable to sort clothing by color to prevent discoloration and maintain the quality of your clothes.
3. Toiletries
Being a university student means you are living in a community. You know what that means?
You have to take care of your personal hygiene.
So, pack your body wash, shampoo, skincare products, toothpaste, toothbrush, and other personal care items.
A shower caddy is a convenient way to "transport" your toiletries to and from the communal shower room.
This one is very important; do not skimp on towels. Make sure to bring an extra towel to keep your hygiene and comfort.
4. Laptop and accessories
What is a university student without a laptop, right?
A laptop is a must-have as it is a primary tool for academic work and staying connected.
Make sure to pack your laptop and its charger.
You don't necessarily need the most advanced device for your studies. A laptop that is "compatible" with your course should suffice.
For instance, if you are a Computer Science and IT major student, you may require software for coding.
Therefore, it is recommended that you purchase a laptop that is "compatible" with your coursework to ensure it runs smoothly.
5. Note-taking accessories or tools
As a university student, you will need note-taking supplies. Or, at the very least, you know tools that assist you in taking notes easily.
Some students prefer to do handwritten note-taking. While others are more comfortable using electronic devices like tablets.
Whatever method you are comfortable with, and as long it does not "break" your bank, that's great.
Some software or tools that can assist you in taking notes more effectively, like Google Docs.
Its advanced features, such as voice typing, Task, Keep, and others, have made students' lives easier.
Even better, you can set it to create meeting notes by simply clicking "@" in your document.
How cool is that?
This is a useful note-taking hack for university students actively participating in a program.
Aside from taking notes for your classes, you must keep track of your assignments.
Hence, a planner or calendar can help you stay organized and keep your work on track.
6. Clothing
Your university's location determines your clothing choices.
For instance, if you are about to study in Malaysia, you don't need to bring winter jackets or thick clothes. The weather there is sunny and humid.
However, don't forget to bring socks and casual and formal attire for different occasions at your university.
You can also bring comfortable shoes, leather or sneakers to walk around the university campus, especially on orientation days.
7. Organizing items
During your early days in university, you might need to re-adjust yourself to a new environment.
It's a "new" room, but there is no personal touch. You know the vibe that screams, "This is my room!".
I feel you.
As a university student, you can bring organizing items such as shoe racks, foldable drawers, and desk organizers.
Nevertheless, you only need to bring organizing items that keep your room spick and clean. Do not overdo your room.
Personalizing your dorm room with hanging portraits or posters might not be a good idea, especially when the paint on the wall flakes off easily.
8. Healthcare items
Your health and wellness are important, so don't forget to pack essential healthcare items.
If you are under certain health conditions (physical and mental), bring along copies of your prescriptions and necessary medical supplies.
It is also wise to include vitamins in your packing list and over-the-counter medications like pain relievers and allergy meds to address common health concerns.
Preparing for a new learning journey can be a challenge for some students.
With these 8 suggested items to include in your packing list, you will be well-equipped and prepared to start this exciting chapter of your life.
Heads up!
Some items might not be included in this article, for instance, cooking appliances.
Therefore, you must check your university's requirements and regulations, as some items may be provided or restricted in your dormitory.
Planning and packing wisely will ensure you have everything you need to succeed and enjoy your university days.
Good luck with your studies!
If you are searching for the right university or course to study in Malaysia, contact our educational counselor (via email or contact number) for more details!
We are more than happy to assist you in finding a perfect place for your study.