10 Tips Finding An Accommodation For University Students
Starting your academic journey can be exciting but nerve-wracking, and finding the right accommodation is a big part.
Whether a fresh-faced first-year or a seasoned student, having a comfortable place to call home can make all the difference in your academic success.
In this article, we've got some great tips to help you find the perfect accommodation that fits your needs, preferences, and budget.
10 Tips Finding An Accommodation
1. Plan ahead
It's really important to start looking for a good place to stay well ahead of time.
Once you've figured out which college or university you're going to attend, it's a great idea to start researching your options for housing.
Keep in mind that student accommodations can fill up pretty fast, especially in popular areas.
So, it's always better to be proactive and plan ahead to increase your chances of finding the perfect place for you.
2. Set a budget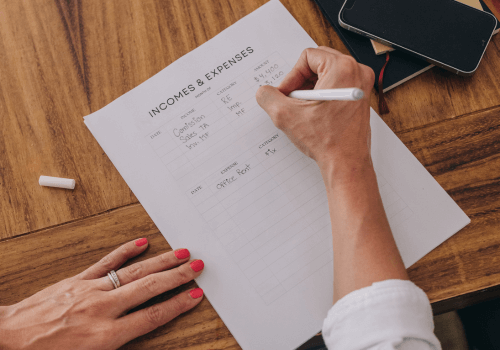 If you're looking for a new place, planning your expenses wisely is super important.
Of course, rent is a big part of that.
Still, there are other things to consider, like groceries, transportation, internet bills, and other essentials.
Putting together a detailed budget that considers all of these factors can help you avoid any money-related stress.
3. Consider the location
When looking for a place to stay, it's important to consider where it is located and how that will affect your day-to-day life.
You will want to consider whether you're close to grocery stores, medical facilities, public transportation, and the campus.
Of course, you will also want to consider whether you prefer a calm, peaceful neighborhood or a bustling city center.
By taking all of these factors into account, you'll be able to find the perfect place for you to call home!
4. Explore different housing options
There are various options to explore when it comes to finding a place to call home during your college years.
Universities typically offer a range of choices, including on-campus dormitories, off-campus apartments, shared houses, and private rentals.
Each option has unique benefits and factors, so carefully weigh your needs and preferences.
On-campus housing can be a great choice for those who value convenience and community.
In contrast, off-campus housing provides more freedom and potential cost savings.
Ultimately, the decision comes down to what works best for you and your situation.
5. Find roommates
Sharing a living space with roommates can be a wonderful experience, but choosing your roommates wisely is important.
Take the time to have open and honest discussions about your expectations, lifestyles, and responsibilities before moving in together.
This will help you create a supportive and enjoyable living environment for all.
6. Read review
When looking for suitable accommodations, it's important to do your research.
Start by reading online reviews and participating in university forums to understand the types of places available.
You can also speak with current or former residents to get first-hand information.
7. Visit the accommodation
Once you have narrowed your options, you should visit the accommodations in person or take a virtual tour to assess the living space, amenities, and overall condition.
Safety should be a top priority, so make sure to inquire about security measures.
8. Read the lease agreement carefully
Carefully reading the lease agreement is essential to understanding important details.
The details include rent, utilities, maintenance responsibilities, pet policies, and lease duration.
Additionally, it's important to factor in additional costs for utilities and amenities when budgeting for accommodations.
9. Check for maintenance and repairs
Inquiring about maintenance and repairs is important to ensure that any issues are addressed promptly.
10. Trust reliable sources
To avoid scams, reliable sources like university housing offices, official student housing websites, and verified rental listings are recommended. .
By following these tips, you can find a safe, comfortable, and affordable place to call home during your studies.
As a university student, planning carefully, researching, and considering various factors when looking for a good place to stay is important.
To get started, it is helpful to begin your search early, set a budget, and explore different options.
It is also important to prioritize safety and convenience to find a place to help you make the most of your academic journey and overall university experience.
Remember that your living situation will greatly impact your day-to-day life.
So, it's worth taking the time and effort to find the best fit for your needs and preferences.