6 Tips All Rookie Presenters Should Know
By EasyUni Staff | Last modified 27 Nov 2017
Share this page with friends
Presentations have gradually become a crucial part of assignments and job processes in many fields - especially in the business and creative industries. Hence, there are many presentation applications that are available nowadays to realise ideas, strategies and plans in the most effective way. Moreover, selecting the right presentation app and using the right tools helps in saving time while developing a slideshow.
In line with this, Cuponation has prepared general tips for different applications before one can learn more through its PowerPoint webinar that shares detailed tool guides. We believe a successful presentation happens when it reaches the audience positively through the right tools and a suitable narrative.
Below are some must-know tips on a few basic presentation applications you may know:
Microsoft PowerPoint
Powerpoint is included in Microsoft Office and adaptable for any operating systems including Mac with viewer options. This application is suitable for a dry content presentation, such as reporting progress, teaching skills or discussing structural plans that involve detailed information breakdown with further charts and side notes. A presenter can go straight to the point with minimum multimedia tools needed. The application is also super convenient when inserting visual aids and excel data sheets to deliver an insightful message
Build your own ultimate quick access toolbar with frequently used functions and ordering to fasten the preparation process.  

Always create your graphics in a separate file. Then, insert it as a saved imaged to the main presentation file to avoid app processing a heavier file and trouble converting to flash file format.
Prezi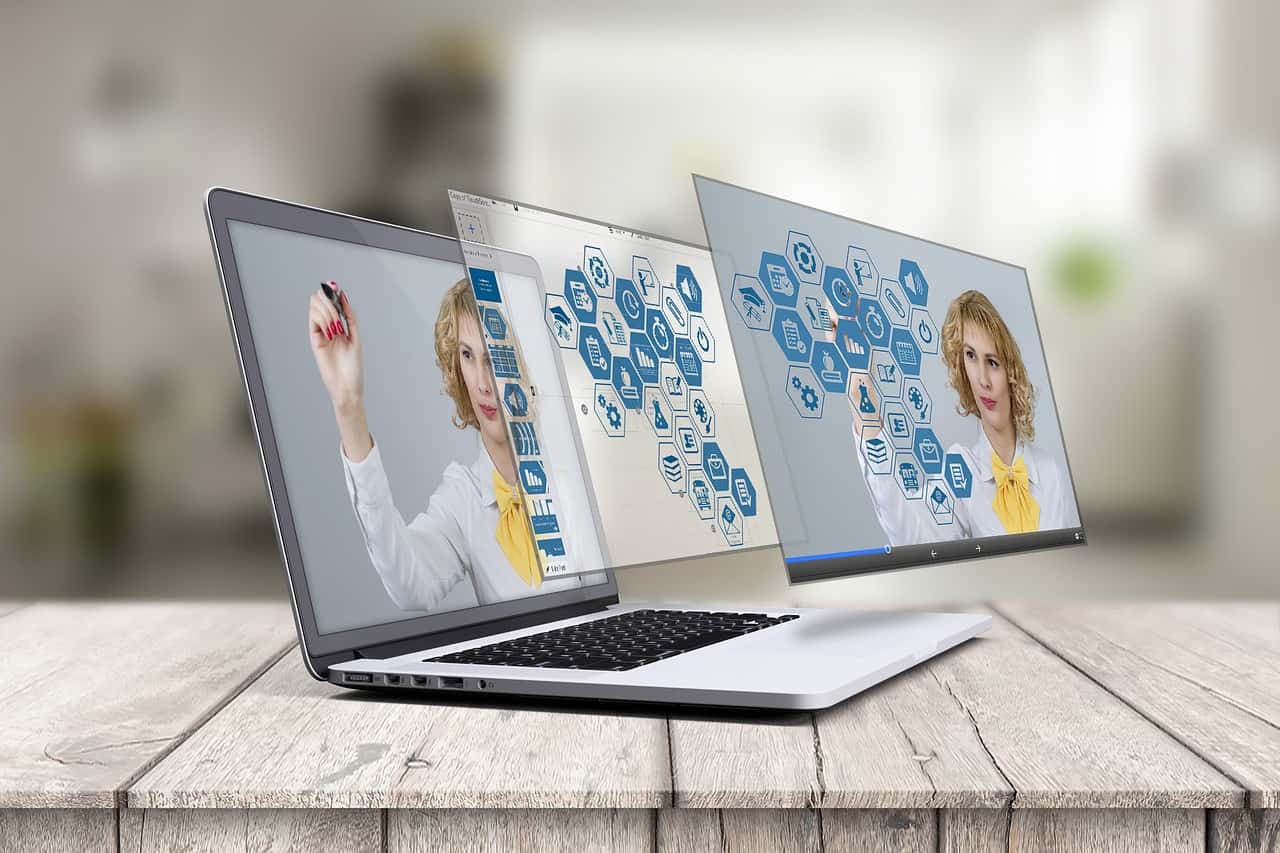 The application has zoom functions which can keep the easily distracted audiences focussed in its contents, especially children. This application is also a good way to tell compelling creative stories and ideas as its web-based features allow multimedia contents from other websites to be embedded easily. This will be an advantage for creative industry presentation in telling a narrative story structure.
Check the aspect ratio of your project according to your display screen to ensure a smooth presentation of motion graphic and 3D contents, from small to bigger screens.

Scale up the important content such as main titles, keywords, and sub sections in line with presentation style using scaling and zoom functions to add emphasis on the subject. This function is best used to create a surprising effect by hiding the rest of the contents in the entire frame.  
Google Slides
Photo courtesy: fly.biz
This free application is packaged with Google Drive. This hints the convenience for collaboration, access through multiple device, offline functions and easier web publishing. In a way, this is a similar version of powerpoint with a touch of digital intelligence to go with urban lifestyle.
Generate links and embedded code for upload free share online. Get your presentation easily attached on websites without worrying about the file size and the hassle of downloading,converting the file. Simply click on the 'Publish to the Web' under the project's 'File' button on the top toolbar. You can now find 'Embed' option to generate the codes. Also, choose to get just the link for an easy share or.

Integrate with google office applications to enable your teammates to easily include additional information from other document formats. Learn other related google slides advices from available  articles.
Identifying the type of messages to be delivered and it's audience maturity is always the first step before choosing the right application and tools of every presentation. Keep in mind: a good presentation coupled with polished public speaking skills is a bonus for the presenter at all times.
About Cuponation
CupoNation is a leading online savings platform present in 18 countries around the world. Our mission is to help online consumers save in their day to day spendings to make the most out of their budget. CupoNation was founded on 2012 and is headquartered in Munich, with offices in Paris, Madrid, Sao Paolo, Gurgaon and Moscow. Learn more at www.cuponation.com.my