5 Platforms to Upskill Yourself
By EasyUni Staff | Last modified 27 Nov 2017
Share this page with friends
Stand out from the rest by making sure you are one step ahead. Here are 5 platforms you can use to ensure your skill-sets are relevant, or even to improve your employability. 
1. British Council Malaysia – myClass
English is a universal language, therefore it would help to improve your proficiency level. One of the most well-known education institutions to do so in Malaysia is the British Council which offers several programs for the public. You can opt for the myClass, a program with a flexible schedule that suits the needs of working individuals.
The course is designed to help students learn:
to speak confidently and fluently
to build on listening, speaking, writing and reading skills
to improve your vocabulary, spelling, and pronunciation
in a professional, business-like environment with all the latest technology
You get to choose the dates, time venue (British Council has several venues) and course packages. You will need to take an examination so you can be assigned to the right level for your lessons.
There is no fixed fee structure indicated for the English course on British Council's website. However, you can contact them here to get more details.  You can also apply for their free classes for elementary or intermediate levels here. But take note that you need to pay in advance and complete the full program in order to get a full refund.
2. The Next Academy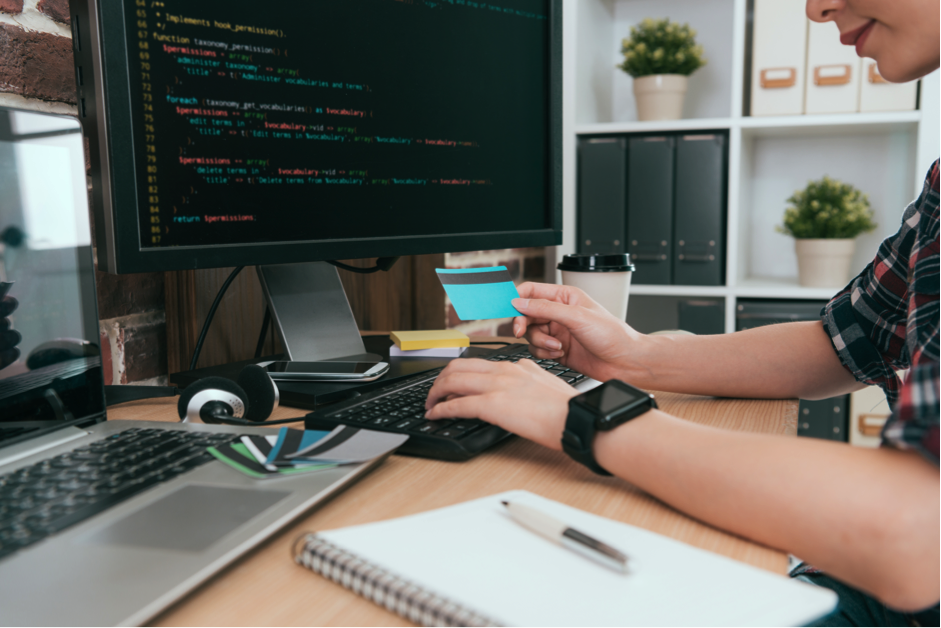 Learn to code and stay relevant in this digital era. Aside from increasing your employability, you may even be on your way towards creating the next greatest app! Learn how to code, program, store data, and design websites through a full-course program by The Next Academy.
The program is for 10 weeks (400 hours), and you will have to attend during weekdays. This means you must be flexible with your schedule for 10 consecutive weeks. The course costs RM11,800 but if you have a Maybank credit card, you can opt for its monthly instalment for six or 12 months.
Or else, you can use other credit cards with cashback or reward points that offer 0% interest for cardholders. Compare the right credit cards for yourself here!
This is your chance to have credentials from some of the top institutions in the world as it is hosted by Harvard University and Massachusetts Institute of Technology (MIT). Whether you are looking for computer science, languages, engineering, psychology, writing, electronics, biology, or marketing, this platform offers the courses for free!
But if you would like to receive credits and course certification, you will have to pay US$40 (about RM160) on average. It's a worthwhile investment if you would like to have the certificate on your CV. 
If you are currently working in the creative line, why not brush up your skills in both Adobe Illustrator and Photoshop?
The WebWeaver Learning Centre's Graphic Design Course teaches the required skills and tools to design company logos, flyers, banners, websites icons, greeting cards, layouts and more. You will need to take nine classes (equivalent to 18 hours) to complete the course. It will cost RM1,260 for the group class, and if you choose a one-to-one class, it will cost RM2,500 per person.
5. Open University Malaysia – Diploma/Degree in Human Resource Management
Human resource management is a skill that will likely remain relevant despite the advancement of digital technology. If you are equipped with a certified qualification in human resource management, your skill set is diverse enough for multiple roles in administration, business development, and human resource functions.
Open University Malaysia offers students two different study modes: self-learning and online learning. Self-learning offers students face-to-face tutorials, self-managed learning pace, and online learning platforms while the online learning is an online digital course. Choose either the diploma for a total fee of RM12,150 or the degree for a total fee of RM26, 040.
It will take about four years to complete a diploma and five years to complete a degree program for part-time learners. As for financing options, you can choose a loan from National Higher Education Fund Corporation (PTPTN), EPF (account 2), study Loan from commercial banks, Easy and Flexible Instalment Scheme (0% interest) and Human Resource Development Fund (HRDF).
CompareHero.my is dedicated to raising financial literacy in our country and to helping everyday Malaysians make smarter and well-informed financial decisions in life.