Summary:
A-Levels is perfect if you plan to study abroad for your degree. It is also recommended to students who prefer exam-based assessments. 100% exam-based.
CIMP is suited for students who enjoy hands-on learning and presenting in front of people as presentations are common in this programme. 70% coursework, 30% exams.
SACE Internationals involves continuous assessments and coursework. This is ideal for students who can keep up with performing well for each round of assessment. 70% coursework, 30% exams.
AUSMAT offers a good balance of coursework and exams. 50% coursework, 50% exams.
IB benefits students who have strong time management skills and independent learning. It provides a good exposure to research and offers interactive learning.
Studying abroad feels like the best thing ever. But before you spread your wings and fly high, remember that you have something else that you should sort out first: Pre-University. It is a level of study after high school and before you enrol for an undergraduate degree.
To study abroad in top destinations like the UK, US, Canada, Australia, Singapore, and more, you must have a qualification that meets the requirements of their universities.
A-Levels, AUSMAT, SACE, CIMP, or IB will function as your 'ticket' to study abroad.
Don't worry if they seem a little confusing at the moment. We'll compare them to help you make the best choice.
Firstly, let's get into details for each Pre-University programme.
A-Levels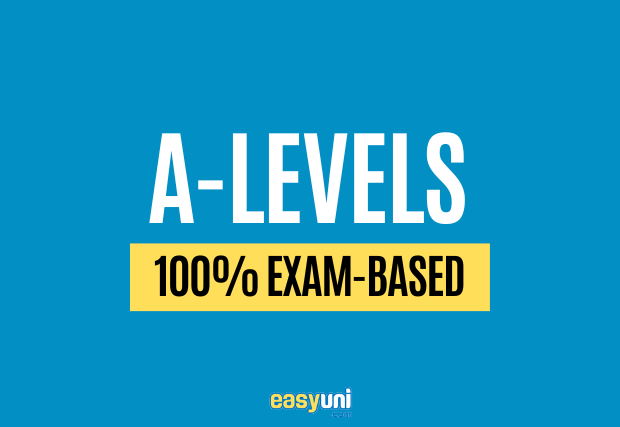 Also known as Advanced Level, this is the most popular option among students who plan to study abroad in the United Kingdom due to its versatility and global recognition. You can also study in other countries aside from the UK with A-Levels.
The assessment is fully exam-based, so you will do well if you're comfortable with studying and sitting for exams just like in high school. You can study a maximum of 4 subjects out of more than 40 options. The syllabus is more intense and you will find yourself training your analytical skills often, allowing you to gain a strong understanding of certain fields.
Estimated fees: £13,000 to £24,000 (USD 15,000 - USD 28,000) per year based on Albermale Independent College. Fees will vary depending on institution.
Duration: 1.5 to 2 years
Grading method
Your exam assessment is split into two parts with each contributing 50% to your total score.
Advanced Subsidiary (AS) is made up of the basics of a subject.
Advanced Level (A2) dives deep into the syllabus and highlights complex topics that require strong comprehension and problem solving skills in the subject.
Entry Requirements
A minimum of 5 GCSEs, grades 9 to 4/A* to C
A minimum of grade 6 in the subjects you're keen to take in A-Levels
Canadian International Matriculation Programme (CIMP)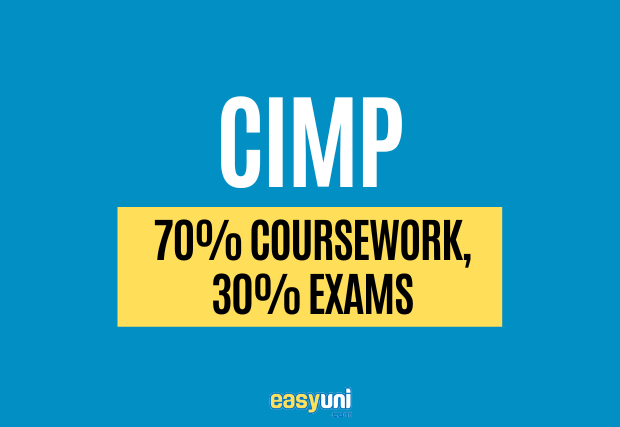 Also known as Canadian Pre-University (CPU), CIMP is considered the equivalent of a Canadian Year 12 qualification and its curriculum is based on the requirements of Canada's Ministry of Education. This allows you entry into universities in Canada and other countries, as well as local universities.
CIMP requires you to take a total of 6 subjects, dividing them into 2 to 3 subjects per semester. You must take English as part of the subjects. Aside from academia, you also focus on interactive learning and soft skills that allow you to gain an all-rounded education from this programme.
Estimated fees: USD 8,329 (Sunway College)
Duration: 12 months
Grading method
You will be assessed continuously throughout your studies with essays, exams, group assignments, presentations and even lab reports (for Science students). The structure will be 70% coursework and 30% exams.
The Ontario Rubric focuses on these four elements:
Knowledge and understanding
Thinking and enquiry
Communication
Application
Depending on the institution, you will be required to complete a certain number of hours of community service as well as a literacy test called the Ontario School Secondary Literacy Test (OSSLT).
Entry Requirements
International students planning to study CIMP in other countries will have to check with the respective institutions for entry requirements.
Sunway College is offering CIMP in Malaysia. According to their CIMP programme, you must have either one of these requirements:
SPM/O-Level/Equivalent: Pass all subjects with a minimum of 5 credits
UEC: Pass all subjects with a minimum of Grade B for 3 subjects
SACE Internationals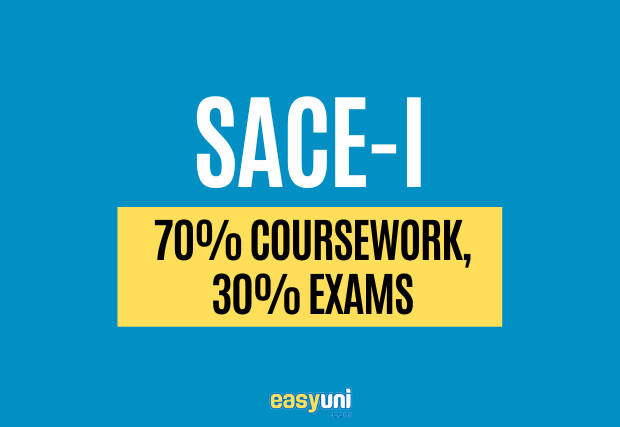 SACE Internationals is a two-stage certificate with curriculum administered by the Board of South Australian Certificate of Education. It is equivalent to the Australian Year 12 qualification. If this sounds familiar, it's because SACE was formerly called SAM, or South Australian Matriculation.
The duration of SACE Internationals is shorter compared to other Pre-University courses, between 12 and 18 months. You can still pursue your degree outside Australia with this certificate.
You must select 5 subjects in this programme, including certain compulsory subjects. These subjects are worth 10 credits(1 semester) or 20 credits(the whole year). These credits will accumulate to a total of 200 credits at the end of your SACE Internationals programme.
Estimated fees: USD 10,234 to USD 11,371
Duration: 12 to 18 months
Grading Method
The continuous assessment method involves 70% coursework and 30% exams. ATAR (Australian Tertiary Admission Rank) is used for grading, whereby you will receive a single overall score that is calculated by adding 4 best subjects with 50% of your weakest subject.
Entry Requirements
To study SACE Internationals overseas besides Malaysia, contact the relevant institutions for entry requirements.
Australian Matriculation (AUSMAT)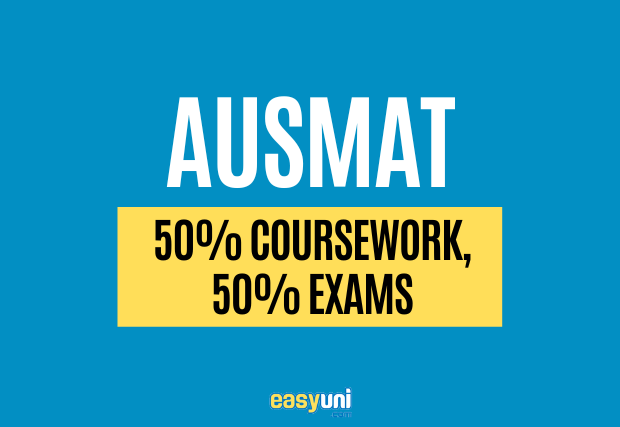 AUSMAT is similar to SACE International in most ways. It is also internationally recognised, requires you to take 5 subjects and practices continual assessment. You can also either study in Australia or other countries with an AUSMAT certificate.
The few things that differentiate AUSMAT from SACE is that it is administered by the Western Australian government. Second, you will have to sit for and pass the Online Literacy and Numeracy Assessment (OLNA) to get your AUSMAT certification.
The subject options can be more limited for AUSMAT. Some of the general subjects offered by most institutions are English, Economics, Accounting & Finance, Biology, Chemistry, Computer Science, Mathematics Methods/Specialist, and Physics.
(More about the differences between AUSMAT and SACE)
Estimated fees: USD 3,314 to USD 5,965 / RM 15,000 to RM 27,000 (Sunway College)
Duration: 12 months
Grading Method
Here's another key difference between AUSMAT and SACE Internationals. Assessment is based on 50% coursework and 50% exams. This is perfect for students who prefer a balance of coursework and studying.
You will still be graded using ATAR like SACE Internationals.
Entry Requirements
International students can contact relevant institutions if they want to study AUSMAT overseas besides Malaysia.
International Baccalaureate (IB)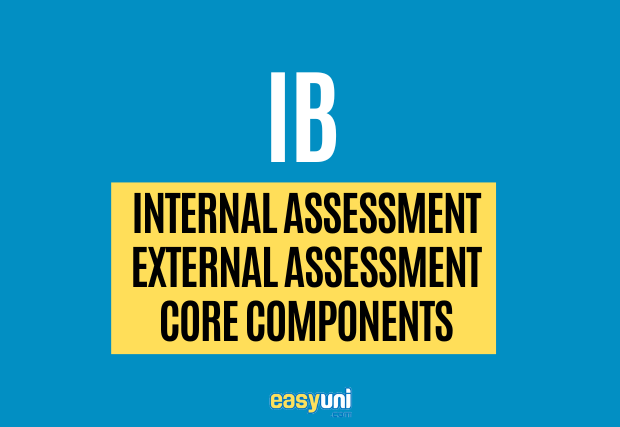 Also known as IB for short, this programme originates from Switzerland and is considered the rival programme of A-Levels. It is widely recognised and accepted around the world, but less so with local universities.
This two-year programme involves 6 subjects in different disciplines:
Language and Literature
Language Acquisition (Spanish, German, French, etc)
Individuals and Societies (Geography, History, Economics, etc)
Sciences (Ciology, Physics, Chemistry, etc)
Mathematics
The Arts (Music, Visual Arts, Theatre, etc)
You are required to study 3 subjects at a Higher Level (HL) and the remaining 3 at Standard Level (SL). HL offers a deeper exploration of the subjects compared to SL.
Additionally, what makes IB stand out is the additional core components on top of those 6 subjects mentioned above. You are also required to complete these 3 components:
Theory of Knowledge (ToK): An interdisciplinary course that involves essay and presentation to promote critical and creative thinking. (1,200 to 1,600 words)
Extended Essay (EE): A research paper of one of the 6 subjects. (4,000 words)
Creativity, Action, Service (CAS): A combination of creative activities (art, music, writing, etc), athletic activities (sports and physical activities), and a community service project where you are required to participate in a fundraising event or voluntary work to aid the community. (Minimum of 150 hours)
Although challenging, IB is considered a well-rounded programme as you can also explore many areas aside from academia that will help in your development.
Estimated fees: USD 4,418 TO USD 22,094 / RM 20,000 to RM 100,000
Duration: 2 years
Grading Method
The assessment involves 3 methods:
1. Internal assessment
You must complete a range of tasks, such as essays, presentations and practical work that will be marked by your teacher.
2. External assessment
This is done in the form of examinations at the end of your 2-year studies. You must sit for 2 to 3 papers for each subject and they will be marked by external examiners.
3. Core components
You can receive up to 3 points for your core components course. Theory of Knowledge and Extended Essay courses are the only two components combined. However, you must still complete the 150-hour Creativity, Action, Service (CAS) course.
The maximum score that you can obtain is 45 points. This includes the 3 maximum points from Core Components.
You will be graded from 1 to 7, with 7 being the highest point. For example:
6 subjects x 7 points = 42 points
You will get your final score after adding your core components points. For example:
42 subject points + 3 core component points = 45 (Highest possible score)
You must achieve at least 24 out of 45 points to receive your IB Diploma.
Entry Requirements
International students can contact relevant institutions if they want to study IB overseas besides Malaysia.
*Currency conversion as of September 2022