9 Tips on How To Choose The Right University Course
By Nur Hafiza Abu Bakar | Last modified 29 Jun 2022
Share this page with friends
Still struggling to choose your university major?
Choosing a major is one of the most important decisions every SPM leaver has to make. The pressure of pursuing the right course is immense.
You don't want to waste your time doing something you don't like, do you?
Your enjoyment carries your overall university performance and experience. It determines your passion to continue your studies until you receive the scroll.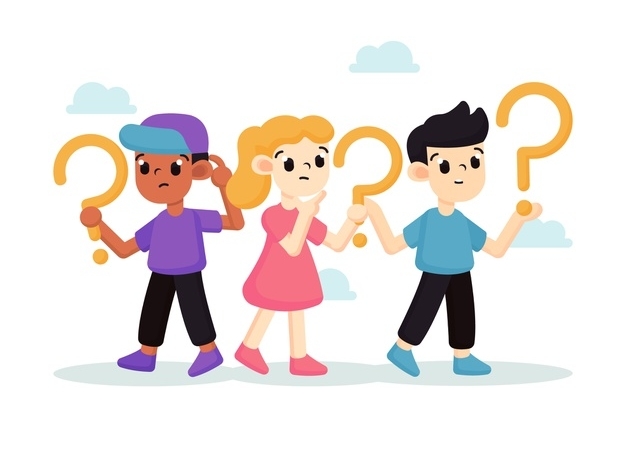 Check out these 9 pro tips on how to decide a university major. It will make your decision-making more effective!
1. Ask yourself why?
Why do you plan to continue your studies? Are you looking forward to achieving something valuable and meaningful?
Try to set an outcome that you're expecting to see in three to five years. For a high school leaver, your goal should be to obtain a higher education qualification that can boost your job search and career growth.
You can discuss your study options with your family, school seniors and counsellor. Their advice will be of great help!
2. What are your interests?
Art stream or science stream? They branch out to different fields and eventually, courses and career pathways. It is crucial to know what are your interests to ensure you choose a course that you'll enjoy learning about.
List down courses related to your interests and visualise your future self studying and working in those fields.
3. Consider the most important factors
Tertiary studies involve many factors. You need to first identify the key factors that are related to you as an individual:
Money: How much are you willing to spend?
Duration: How long do you want to spend studying?
Subject: Which course will provide you with the skills that you've always wanted to learn?
Employability: Will this course contribute to your employment and career growth?
4. Study destination
Do you want to study locally or abroad? If you plan to study abroad, make sure to find out:
Which country specialises in the course that you choose?
What country would be best to live in for a few years?
There are many countries in the world that offer outstanding academic qualifications. You can choose a country that has various internships and work opportunities to ease your future job search.
Studying in a foreign country exposes you to new experiences like learning a new language, culture, meeting new friends and have a different approach life.
While the options of studying abroad is attractive, studying in Malaysia is also worth considering. There are many local universities that are listed in the QS World University Ranking.
5. Do your research and homework
Once you get the hang of it, you should already have a few courses in mind. Now, it's time for a thorough research.
a) Decide which pathway you want to take
STPM, Foundation Studies, A-Levels or Diploma? These are the possible study options you can take as a high school leaver.
Must read: What's Next After SPM? Explore Your Study Options Here
b) Research what the courses are all about
You can easily find details on specific courses such as the requirements, tuition fees and top universities that offer the courses that you want.
Head over to our subject guides for more courses information.
c) Attend open days and education fairs
These events are the best platform to get a one-to-one contact where you can inquire everything about the university and course.
d) Google your worries away
"Google can bring you back 100,000 answers." Everything is accessible online. For simple and direct queries, the answers are just at your fingertips, so make full use of it!
6. Prioritise what is important to you
Try to stick with your decision and don't shift your choices. Shortlist three best courses you are planning to study and compare them with different variables.
They could be the job opportunity, practical and theoretical experience, internships, tuition fees and more.
7. Take a reality check
Referring back to #3, this is where you have to give yourself a reality check before deciding. Can you afford the tuition fees? If you plan to study abroad, you also need to weigh on the travel expenditure and living cost.
Besides that, you are also required to score certain qualifications before you can apply to certain courses. For example, English language proficiency tests.
Also, if you scored well in your exams, you can apply for scholarships to financially support your journey as a student.
8. Future career opportunity
You don't want to pursue your studies with zero clue of your future career pathway. Although the future is uncertain, you can start planning a guide ahead of time. If your major promises a good career opportunity, that is a good sign to go for it.
9. Narrow down your options
Keep in mind that every course has different specialisations. For example, Engineering is divided into different areas like Civil Engineering, Software Engineering, Aviation and more. Carefully identify which one suits your area of interest.
Once you have gotten all the information, narrow down your options to 4 or 5 specialisations. Review the pros and cons based on the research you made. Don't forget to consider your opinions and advice you received from your family and counsellors.
It takes time before you can get the final picture of the major you should take. If you're still clueless about your journey after SPM, we have elaborated everything you need to know in our study guide.